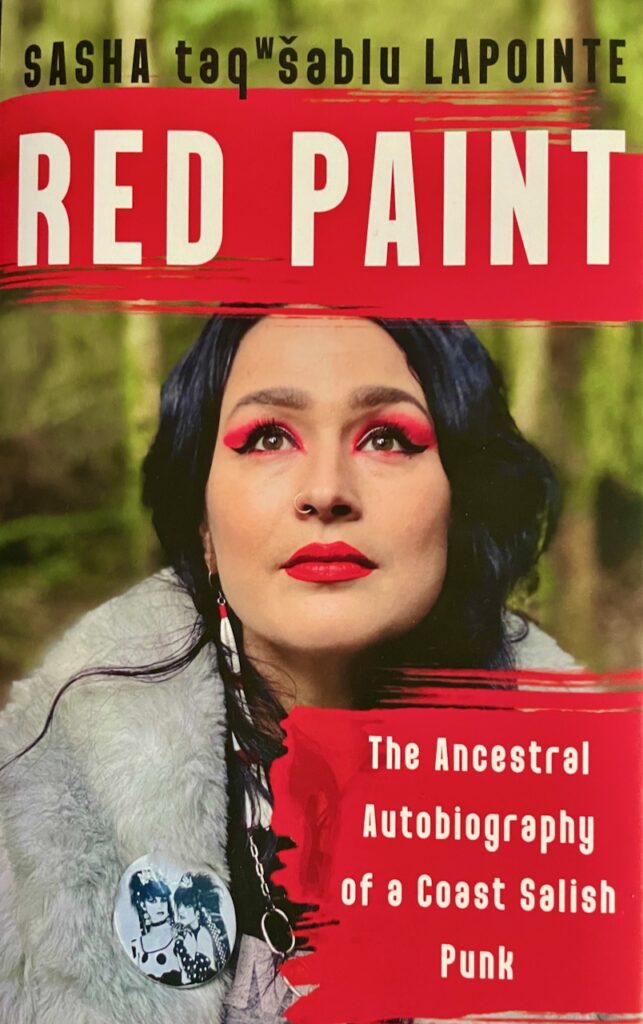 There are many reasons white narratives have long shaped our understanding of Native history and even contemporary Native lives. One, of course, is the lack of pre-contact writings by Indigenous people. Another is the suppression of Native voices during the white conquest of the two American continents. A third is the presumptuousness of even sympathetic white writers—from James Fenimore Cooper (The Last of the Mohicans, 1826) to Margaret Craven (I Heard the Owl Call My Name, 1967)—in depicting Native life while featuring white protagonists.
A fourth, less-obvious reason is the concentration of a white-dominated publishing industry in the Northeastern part of the United States, where few of the country's 7 million Indigenous people live.
One result of the U. S. government's early cruelty toward pre-existing populations, including the vile Indian Removal Act of 1830, was a concentration of Native people west of the Mississippi, where the writers among them had fewer chances to hobnob and network with editors and agents.
Fortunately, the development of the internet, the assertion of marginalized voices in recent years, and a rising awareness of the need to expand and diversify the American literary conversation have led to more Native authors being published today than ever before. And the writing they're publishing is less concerned with elder wisdom or lamentations for the devastation wrought by white conquest than sharp-eyed critique of contemporary life.
While elder wisdom and lamentations still inform this new work, the writing is wider-ranging and harder-hitting, bolder and yet subtler, more engaged with the broader culture while retaining a personal connection to the histories and customs of particular tribes and regions.
A prime example is Red Paint, a memoir by Sasha taqʷšəblu LaPointe, whose subtitle—The Ancestral Autobiography of a Coast Salish Punk—tells you right away it isn't a conventional narrative. Although LaPointe has spent her life on her ancestors' traditional lands, she has lived most of it within the American cities and cultures laid on top of them. In fact, at times her story becomes a Schliemann-like excavation of artifacts from the many historical periods in her native Northwest.
LaPointe isn't interested in being a representative Indian, however, or even an interpreter or defender for her ancestors. Although, in places, she explores the lives and struggles of those who came before her, she mostly tells her own story—one that includes sexual and substance abuse, homelessness and rootlessness, betrayal and loss, but also hopefulness, friendship, love, and underground music.
LaPointe's referents are as likely to be the Twin Peaks TV show or the punk group Bikini Kill as the healers of her mother's Lushootseed tribe or the Chinook ancestor who survived her people's destruction by marrying a white man. She isn't seeking a return to some mythic past but rather a home, a permanence, a self-definition that seems to have eluded not only her but her people.
After finding the reservation trailer she lived in as a child in ruins, for example, she muses on what a permanent home for someone like her might be. "Reservations should not have been a permanent home," she writes. "Like trailers, like campgrounds, like prisons or hospitals, they felt temporary, like some place you go between places. I realized I wasn't sure what permanence looked like, because we weren't meant to survive. My family, my tribe, my ancestors, we were something temporary to the settlers, something that would eventually go away."
Later in the book, after visiting an even older abode, she realizes she's sick of trying to fit a white world's expectations of what a Native American woman should be:
"I was tired of being brave. I would rather be something else. Carefree? An aging millennial. Someone who enjoys listening to the Cranberries and Cyndi Lauper on road trips down the coast. Call me a writer. Call me a riot grrrl. Call me Coast Salish or poet. Call me a girl who loves Nick Cave, and night swimming, and ramen, and old Bikini Kill records. I no longer wish to be called resilient. Call me reckless, impatient, and emotional. Even Indigenous. Call me anything other than survivor. I am so many more things than brave."
In the end, Red Paint is mainly what any good memoir should be: an exploration of the self—how it's built from intention, experience, malice, carelessness, heritage, family, love, and belief, as well as the accidents that impact each of us as we navigate our broken world.
~~~~~
Related links:
"Coast Salish People & Languages" from Seattle's Burke Museum (scroll down for a map of the Coast Salish lands)
Edward Curtis's early 20th-century photographs of the Coast Salish people (click on any picture to enlarge the image)
Information (& an artist's drawing) on a Coast Salish tribes/Western Washington University plans to build a Coast Salish-style longhouse
Institute of American Indian Arts (where LaPointe earned her MFA)
Sasha taqʷšəblu LaPointe website
~~~~~
Sasha taqʷšəblu LaPointe
Counterpoint (Berkeley, CA)
2022
$25 (hardcover)
Disclosure: I am an affiliate of Bookshop.org, where your purchases support local bookstores. If you purchase a book through a click on this website, I will earn a small commission that helps defray the costs of maintaining WritingtheNorthwest.com.